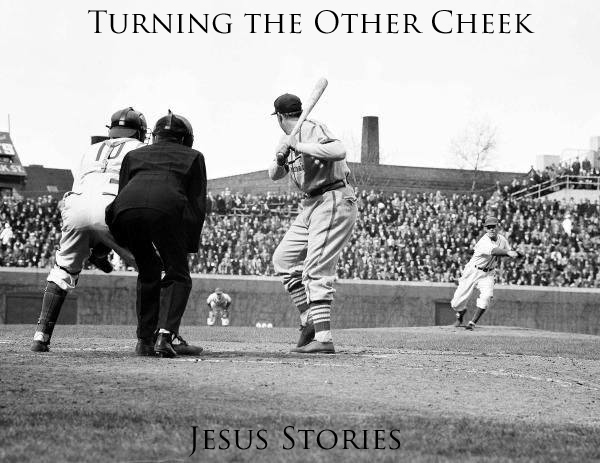 Podcast: Play in new window | Download
What Happens In This Episode?
A man of faith is chosen by another man of faith to put his faith to the test. Can he keep his cool when he is being verbally insulted due to his race? Can he not fight back when racism keeps him out of restaurants and hotels and decent travel accommodations? Can he work with white players and fans and not lash out when they abuse him? He could. And he did! And he paved the way for a new world not only in sports, but also in the world. In doing so, he told his own Jesus Story. (You'll also get to hear the hit song, Did You See Jackie Robinson Hit That Ball? by Count Basie's band.)
Do you have a Jesus Story to share?
I'm collecting current day Jesus Stories (testimonies) for the third season of the Jesus Stories Podcast. If you've got a Jesus Story from your life, I'd love to hear from you. You can tell the story through an interview, or I'll tell you story for you. And, you may remain anonymous, if needed. Contact me via the website, JesusStories.info, click on the "Talk to Us" tab.
Jesus Stories Extra
A Jesus Stories Extra — a little more information or a special feature — can be found on my Patreon site.
Follow Us
Follow Jesus Stories on Facebook, Instagram, and/or Twitter.
Unless otherwise indicated, all Scripture quotations are taken from the Holy Bible, New Living Translation, copyright © 1996, 2004, 2015 by Tyndale House Foundation. Used by permission of Tyndale House Publishers, Inc., Carol Stream, Illinois 60188. All rights reserved.
Thanks to YouTube for Count Basie's tune and our Jesus Stories Extra.