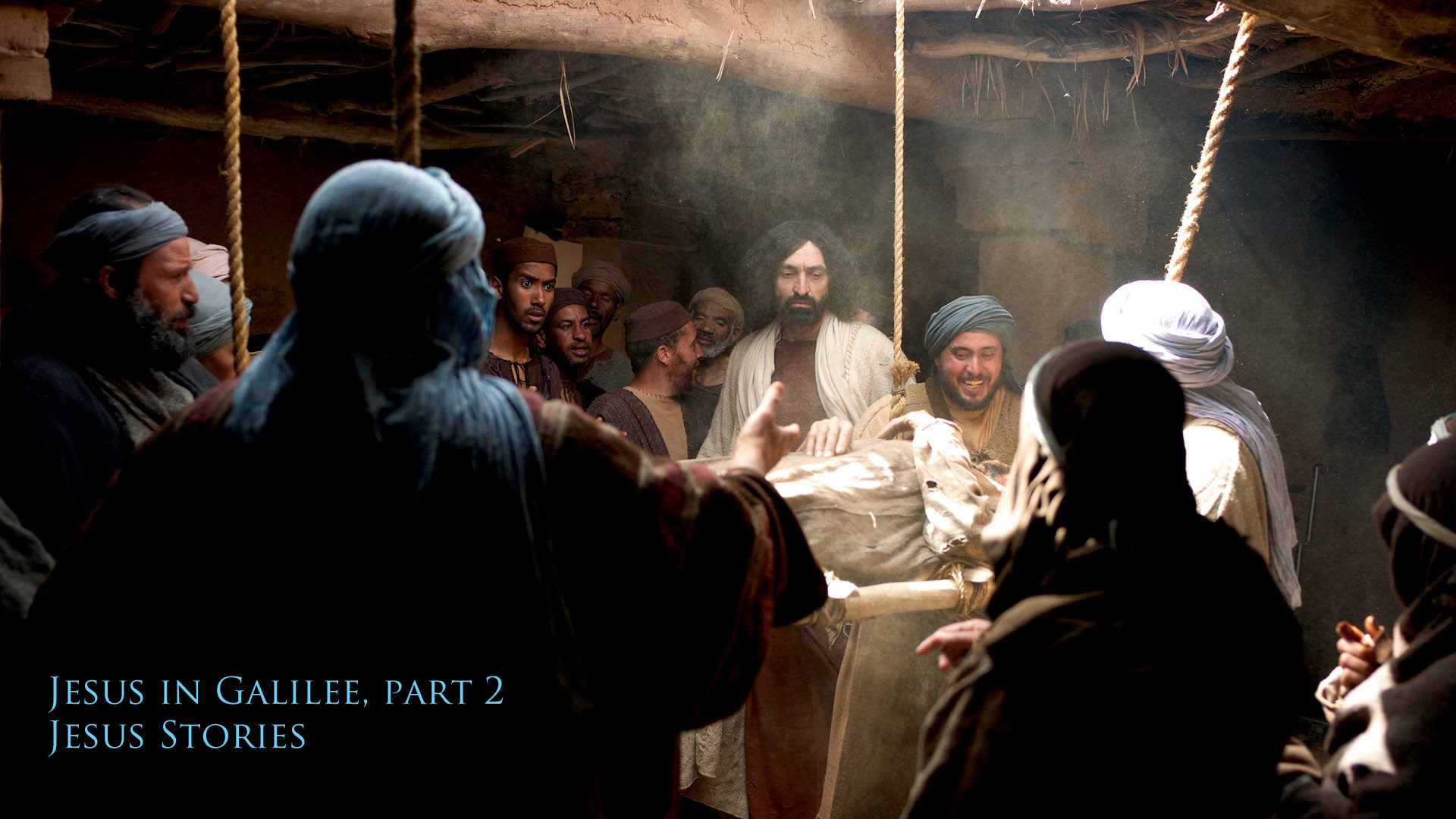 Podcast: Play in new window | Download
This week's Jesus Stories podcast continues the narrative of Jesus' ministry in Galilee. We start in Capernaum – Jesus' home base – where he teaches and, again, confronts an evil spirit. This is followed by more teaching and lots of healings. We'll see two well-known healings: Peter's mother-in-law and the man let down through the roof of an over-crowded house. Jesus calls Levi (Matthew) and then attends a party which Levi throws for him. In both of these last instances, Jesus confronts the attitudes of the Pharisees and the teachers of the Law.
I reference a map of the region in today's show. Here it is!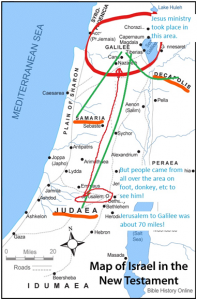 Scripture references for today's show are:
Don't forget to share this podcast with your social media friends. You'll find us on Facebook, Instagram, Twitter, and You Tube (coming). You can also find a template for making up business cards to share with your friends and acquaintances here.
Unless otherwise indicated, all Scripture quotations are taken from the Holy Bible, New Living Translation, copyright © 1996, 2004, 2015 by Tyndale House Foundation. Used by permission of Tyndale House Publishers, Inc., Carol Stream, Illinois 60188. All rights reserved.