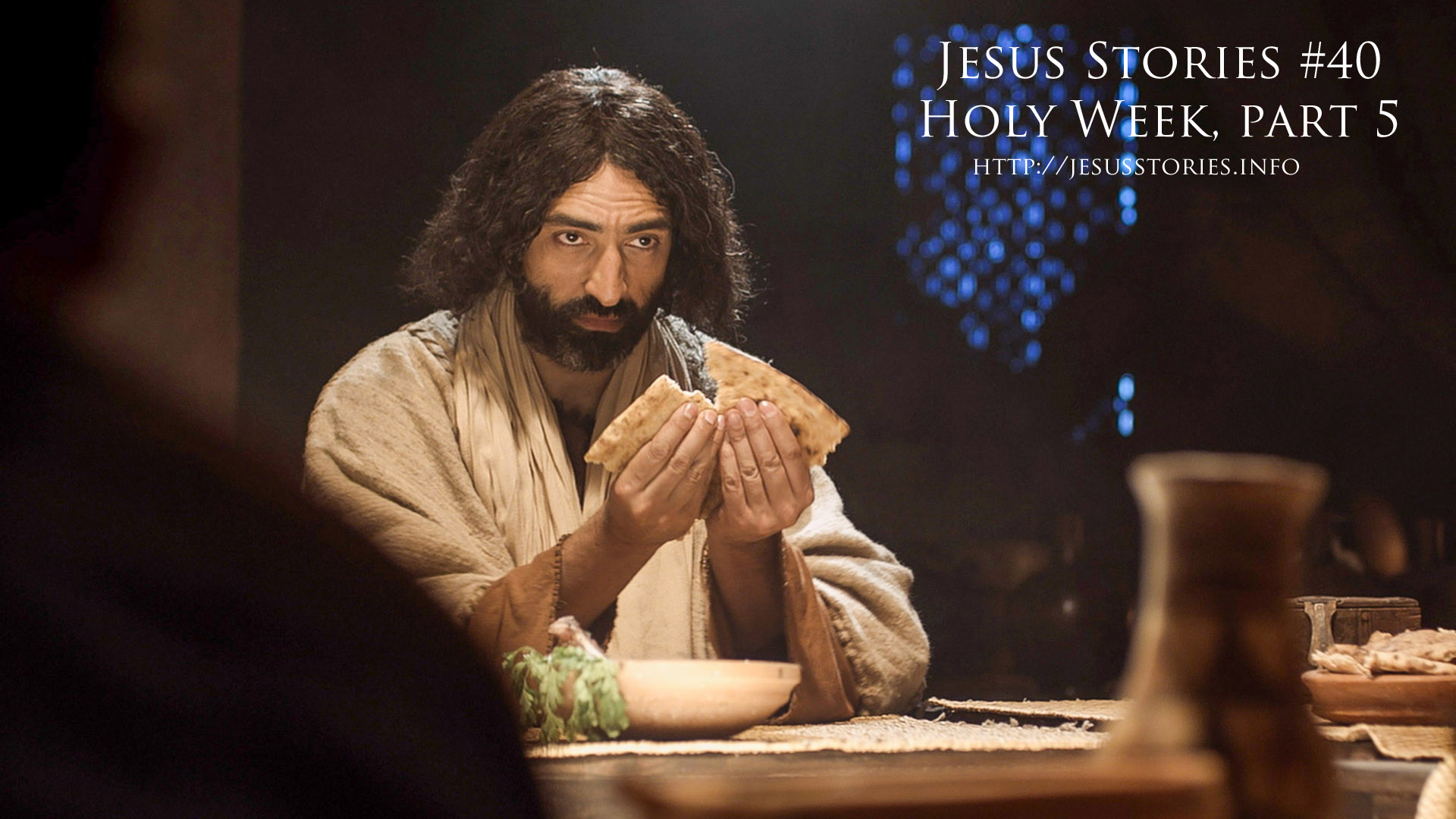 Podcast: Play in new window | Download
WHAT HAPPENS IN THIS EPISODE:
Peter and John are sent into Jerusalem to prepare for the Passover
Jesus says, "I have been very eager to eat this Passover with you before my suffering begins
Jesus shares bread and wine, imparting new meaning to these emblems
"But here at this table, sitting among us as a friend, is the man who will betray me."
Jesus makes promises regarding the Kingdom to his disciples
Jesus washes everyone's feet
"I have given you an example to follow. Do as I have done to you."
The traitor is revealed
"The time has come for the Son of Man to enter into his glory…"
"Love each other. Just as I have loved you, you should love each other."
"Peter, let me tell you something. Before the rooster crows tomorrow morning, you will deny three times that you even know me."
SCRIPTURES USED IN THIS EPISODE:
FIND US ON SOCIAL MEDIA PLATFORMS:
We're on most of the podcast platforms. Just don't forget to subscribe where you listen and leave a rating for us there and on Apple Podcasts.
If you'd like to be a sponsor for this podcast, want to leave a comment or a correction, contact us at jesusstories@outlook.com. Check this link for sponsoring this podcast on a monthly basis.
Unless otherwise indicated, all Scripture quotations are taken from the Holy Bible, New Living Translation, copyright © 1996, 2004, 2015 by Tyndale House Foundation. Used by permission of Tyndale House Publishers, Inc., Carol Stream, Illinois 60188. All rights reserved.