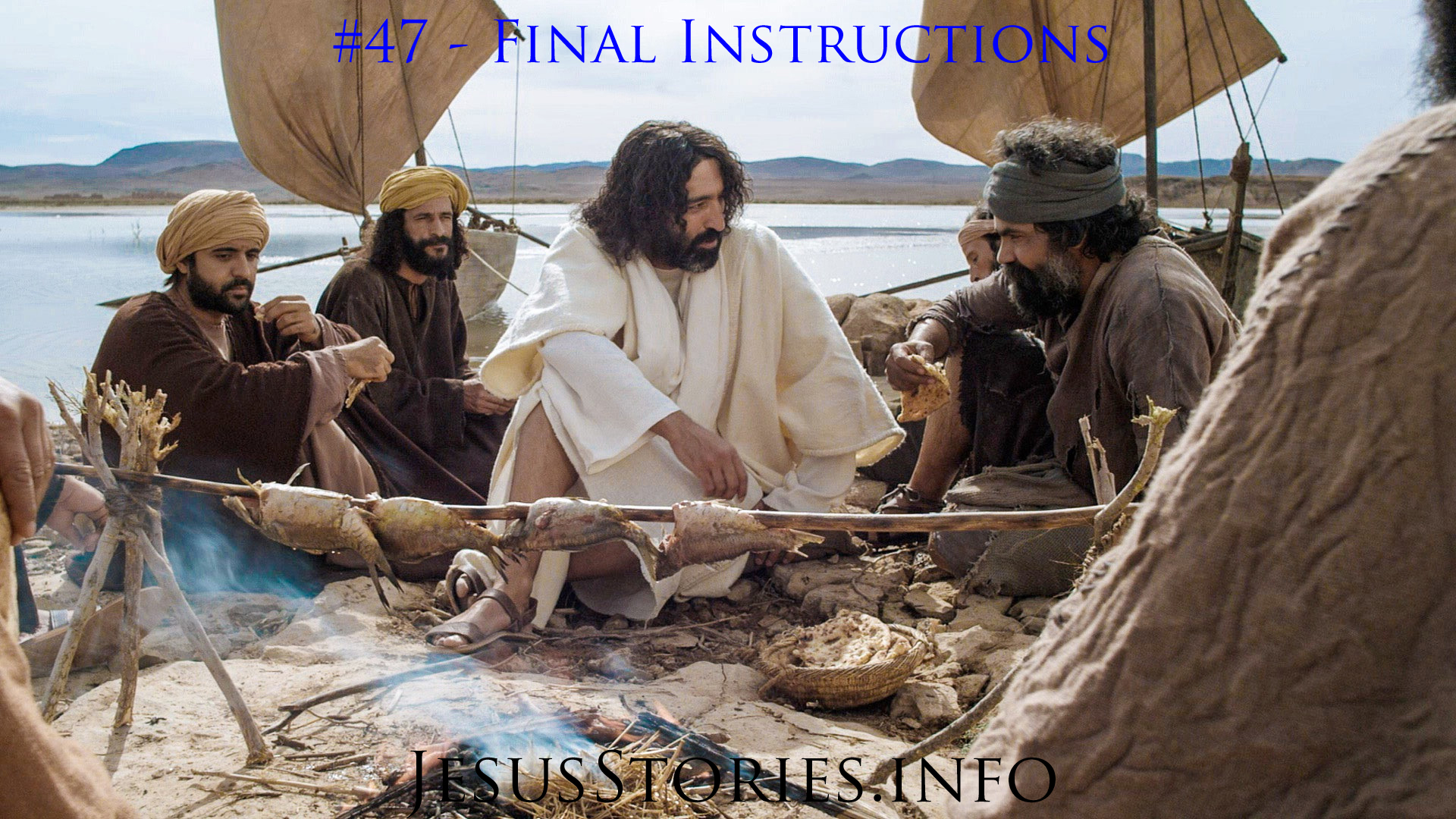 Podcast: Play in new window | Download
WHAT HAPPENS IN THIS EPISODE
Jesus shows his disciple, Thomas, who was doubting that he was alive, the proof of his resurrection
Jesus eats breakfast with some of his disciples
Jesus forgives Peter for denying him and gives him a job for the future
Jesus shares a prediction of the kind of death Peter will endure
Taking his disciples on a mountain, Jesus gives them instructions for their future as his followers
At Bethany, the disciples wonder if Jesus is restoring a kingdom for Israel
Jesus blesses them and ascends to heaven
The apostles return to Jerusalem where they pick a replacement for Judas Iscariot
The story of Jesus physical life on earth ends while his influence continues through today
SCRIPTURES USED IN THIS EPISODE
THIS IS THE END OF SEASON 1
With this episode we have told the entire life of Jesus while he was on this earth. But, the story doesn't end there. It goes on in the lives of the people who believe in and follow Him. Their stories are Jesus Stories that inspire and amaze. We'll start telling those stories soon.
For Season 2, join me as we retell some of these familiar stories.
In Season 3, we'll tell the stories of the people who have encountered Jesus and what change he effected upon their lives.
DO YOU HAVE A JESUS STORY TO TELL?
I'd love to hear your story. With your permission, we can tell the story on this podcast. Just write to me. Click here for the ways to contact me. I'll get back to you.
FIND US ON SOCIAL MEDIA PLATFORMS:
We're on most of the podcast platforms. Just don't forget to subscribe where you listen and leave a rating for us there and on Apple Podcasts.
If you'd like to be a sponsor for this podcast, want to leave a comment or a correction, contact us at jesusstories@outlook.com. Check this link for sponsoring this podcast on a monthly basis.