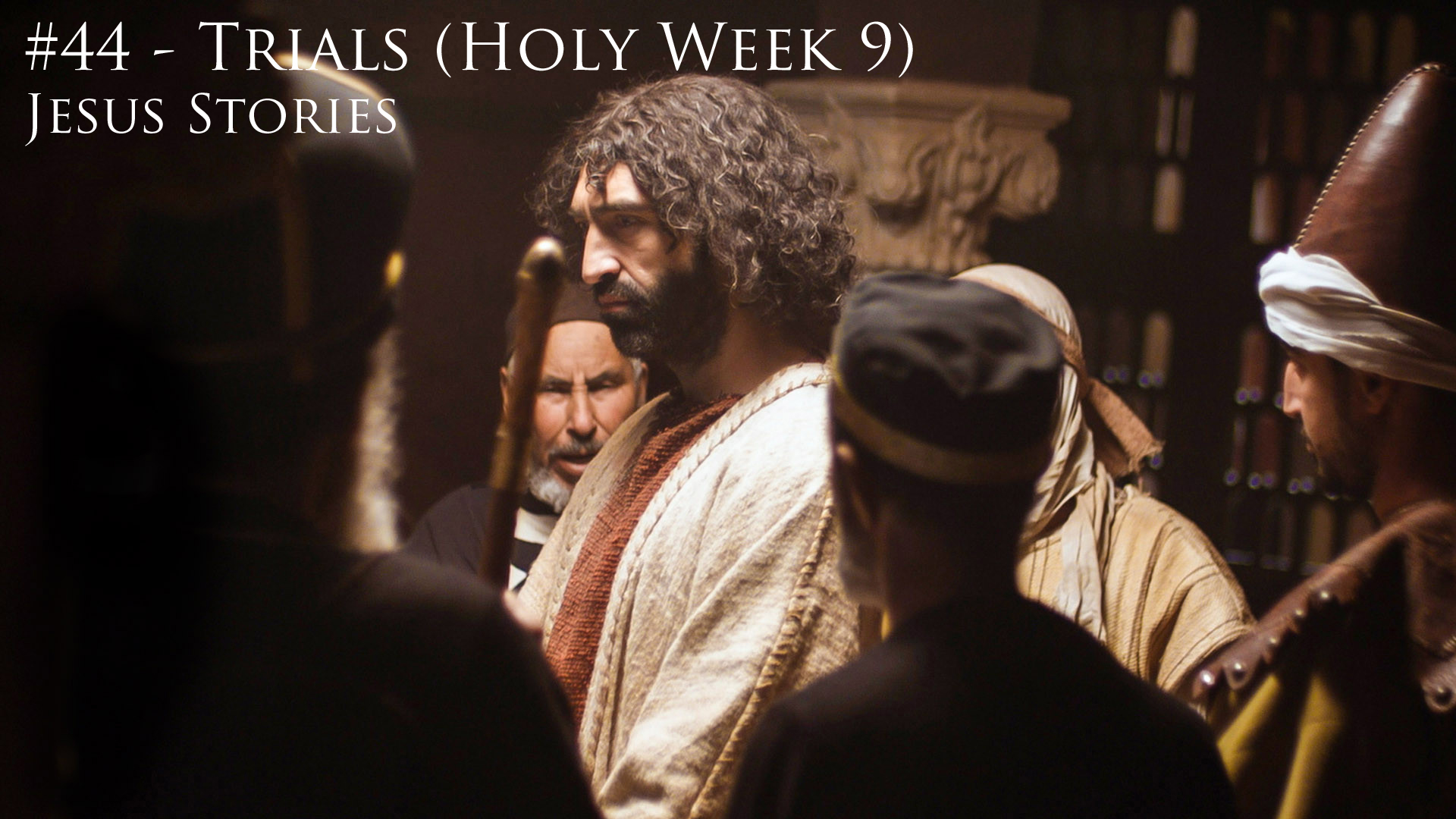 Podcast: Play in new window | Download
WHAT HAPPENS IN THIS EPISODE:
Jesus is taken to be questioned by Annas
Annas sends Jesus to Caiaphas for trial
The Sanhedrin question Jesus under oath, requiring Jesus admit that he is the Messiah
The Sanhedrin consider Jesus guilty of blasphemy
Judas regrets his actions and gives back his money
Judas hangs himself
Jesus is brought before Pilate for trial
Pilate and Jesus converse about the nature of kingdoms and truth
Pilate sends Jesus to Herod who sends him back to Pilate with a not guilty verdict
Pilate seeks to release Jesus, but the crowd is out for blood
The crowd demands the release of Barabbas for the Passover celebration
The crowd shouts down Pilate demanding that Jesus be crucified
SCRIPTURES USED IN THIS EPISODE:
FIND US ON SOCIAL MEDIA PLATFORMS:
Jesus Stories is on most of the podcast platforms. Just don't forget to subscribe where you listen and leave a rating for us there and on Apple Podcasts.
Would you like to sponsor this podcast? Or maybe leave a comment or a correction, contact us at jesusstories@outlook.com. Check this link for sponsoring this podcast on a monthly basis.
Unless otherwise indicated, all Scripture quotations are taken from the Holy Bible, New Living Translation, copyright © 1996, 2004, 2015 by Tyndale House Foundation. Used by permission of Tyndale House Publishers, Inc., Carol Stream, Illinois 60188. All rights reserved.