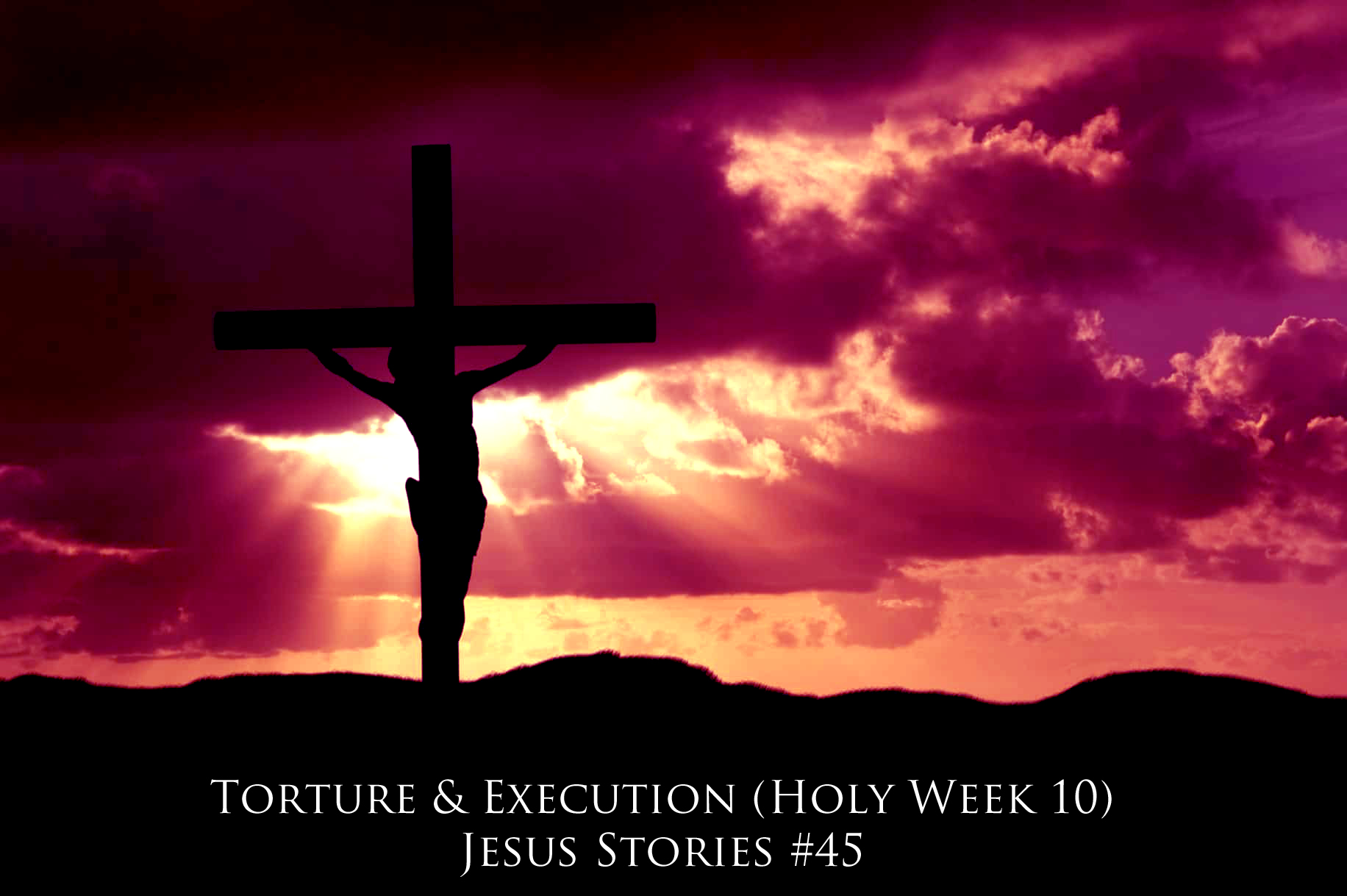 Podcast: Play in new window | Download
WHAT HAPPENS IN THIS EPISODE:
Jesus is flogged – twice
Pilate turns Jesus over to his Roman garrison to be crucified
But, first, they have to have some fun with ridicule and bullying
Jesus is lead to the place of the skull for execution
Jesus is nailed to the cross
He is mocked and ridiculed while hanging there
Jesus commissions John to care for his mother
Jesus promises the only who stands up for him a place in paradise
The sky grows dark in the brightest part of the day
Jesus dies on the cross after six hours of suffering
SCRIPTURES USED IN THIS EPISODE:
FIND US ON SOCIAL MEDIA PLATFORMS:
We're on most of the podcast platforms. Just don't forget to subscribe where you listen and leave a rating for us there and on Apple Podcasts.
If you'd like to be a sponsor for this podcast, want to leave a comment or a correction, contact us at jesusstories@outlook.com. Check this link for sponsoring this podcast on a monthly basis.
Unless otherwise indicated, all Scripture quotations are taken from the Holy Bible, New Living Translation, copyright © 1996, 2004, 2015 by Tyndale House Foundation. Used by permission of Tyndale House Publishers, Inc., Carol Stream, Illinois 60188. All rights reserved.