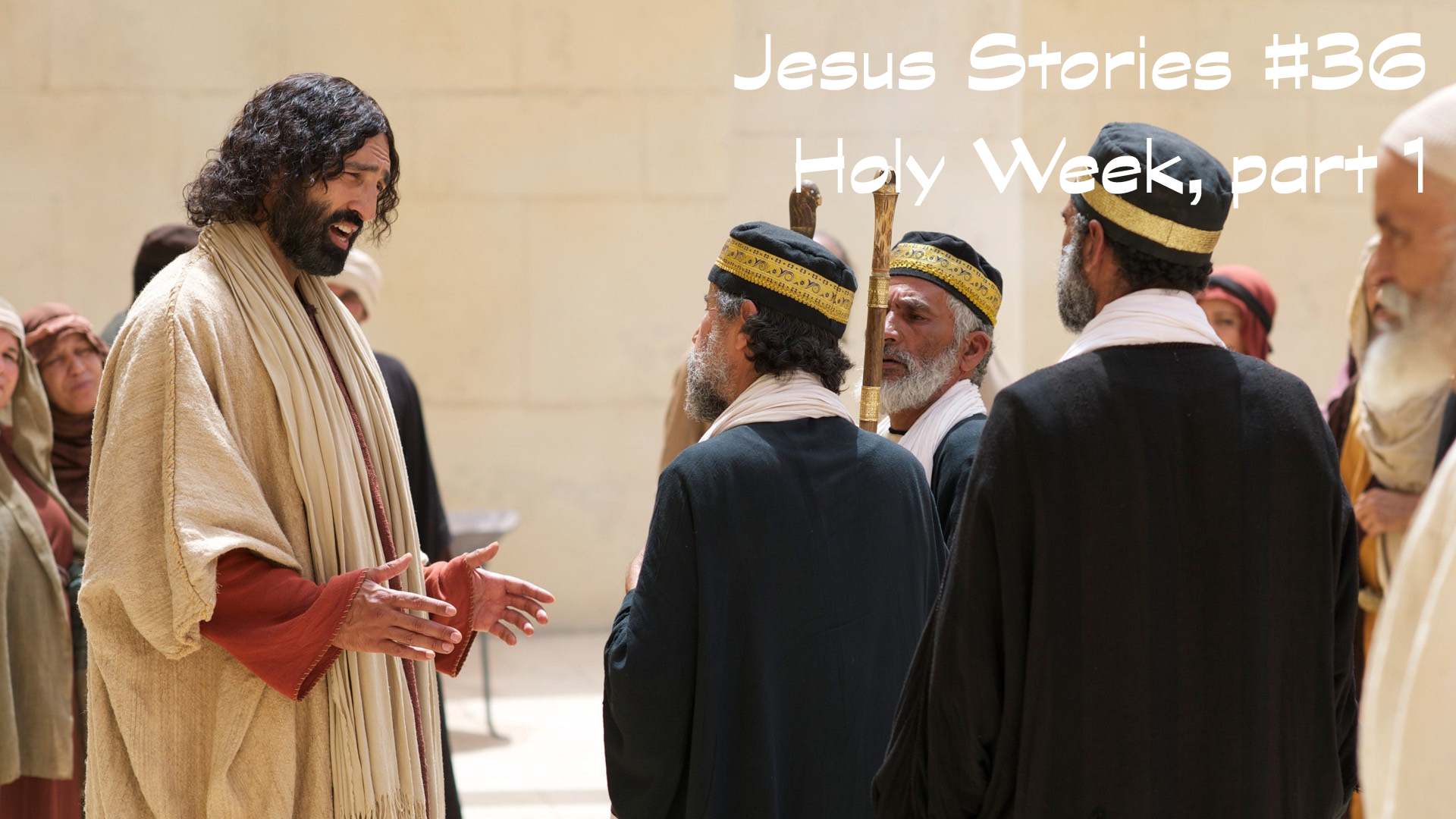 Podcast: Play in new window | Download
WHAT HAPPENS IN THIS PODCAST EPISODE?
Jesus curses an unproductive fig tree
He cleans up the Temple – again
Religious leaders are looking for a way to kill Jesus but can't formulate a plan
Jesus reminds his followers that he will have to die
Jehovah God verifies Jesus ministry
The disciples are stunned by a dead fig tree
Jesus tells them to believe and pray in their belief
Jesus is challenged to prove his authority for his ministry
Jesus tells the parable of the disobedient sons
Jesus tells a parable of the vineyard keeper and his murderous farmhands
Jesus tells a parable of a wedding banquet no one wants to attend
Jesus is challenged about paying taxes
SCRIPTURES USED IN THIS PODCAST
We're on most of the podcast platforms. Just don't forget to subscribe where you listen and leave a rating for us there and on Apple Podcasts.
If you'd like to be a sponsor for this podcast, want to leave a comment or a correction, contact us at jesusstories@outlook.com. Check this link for sponsoring this podcast on a monthly basis.
Unless otherwise indicated, all Scripture quotations are taken from the Holy Bible, New Living Translation, copyright © 1996, 2004, 2015 by Tyndale House Foundation. Used by permission of Tyndale House Publishers, Inc., Carol Stream, Illinois 60188. All rights reserved.