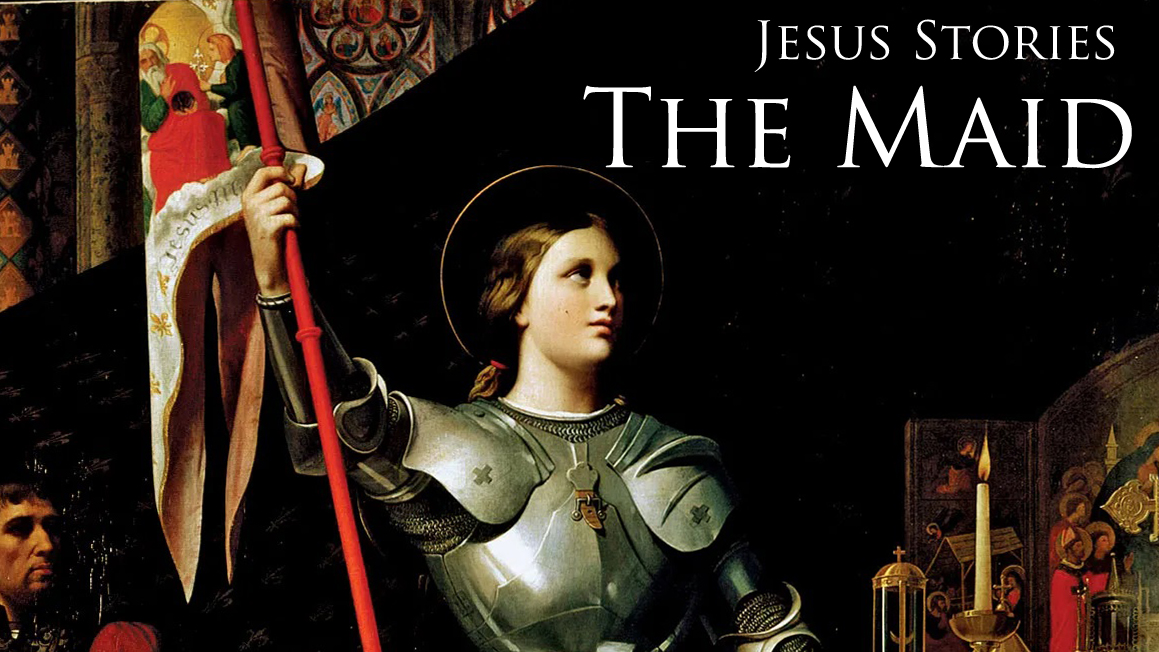 Podcast: Play in new window | Download
What happens in this episode?
We start telling the stories of the lives of people – both living and dead – which are changed because of the life of Jesus. Because Jesus still lives (He was resurrected!), he still changes lives.
We meet a teenager – The Maid – who is a passionate follower of Jesus
She is given a mission by Jehovah God
While the powers-that-be seek to dissuade her efforts, she ultimately prevails and is given what she needs to begin to execute her mission
She succeeds but is put on trial for supposed heresy
She is found guilty and executed by burning at the stake
Do you know who "The Maid" is? Listen for the revelation of her name!
Do you have a Jesus Story to share?
I'm collecting current day Jesus Stories (testimonies) for the third season of the Jesus Stories Podcast. If you've got a Jesus Story from your life, I'd love to hear from you. You can tell the story through an interview, or I'll tell you story for you. And, you may remain anonymous, if needed. Contact me via the website, JesusStories.info, click on the "Talk to Us" tab.
Follow Us
Follow Jesus Stories on Facebook, Instagram, and/or Twitter.